Black and White Photo Art
Black and white photography is a contemporary solution when selecting art for an office space. Color can liven up the workplace environment but the neutral tones of black and white may be a better complement to existing furnishings and decor.
Black & white office art makes a statement. It is all about light and shadow and it reduces colors to shapes and angles. Architectural subjects are quite effective as black & white photography. That is because basic shapes and forms are the main focus and color is a secondary element.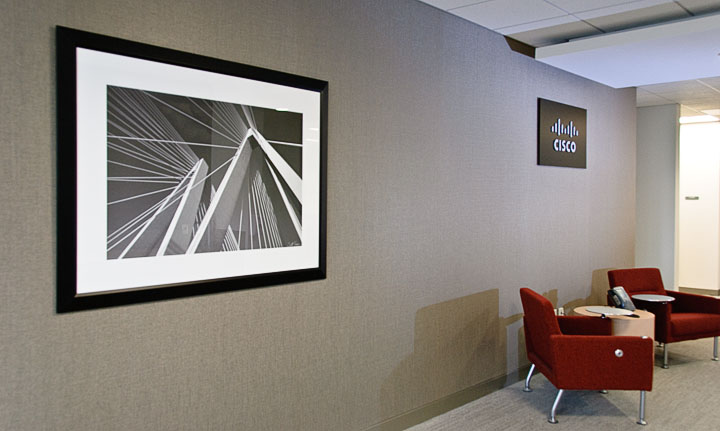 Black and white office art is perfect for a law office. After all legal matters are usually a matter of black and white! Please check out more examples of actual office art installations that I have completed for my customers.